Posts for tag: loose tooth
By Cambridgeport Dental, LLC
November 16, 2020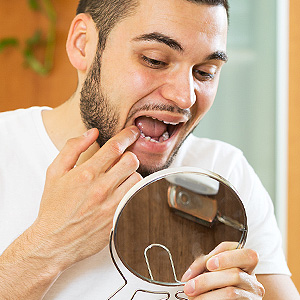 If you're an adult, your teeth shouldn't wiggle—not even a little bit. If you have a loose tooth, you need to see your dentist as soon as possible to avoid losing it permanently.
Loose teeth usually happen because of one of two kinds of bite-related trauma. One is known as primary occlusal, which usually happens when the periodontal (gum) structures that help secure teeth encounter higher than normal biting forces. This is usually due to a clenching or grinding habit.
The other and more common kind is secondary occlusal: This happens when the periodontal structures and supporting bone are in a weakened state, usually because of gum disease. In this condition, even normal biting forces can cause damage to a tooth's gum attachment and result in looseness.
To stop a loose tooth from becoming a lost tooth, we'll need to take these immediate steps.
Treat any underlying disease. If a gum infection is the culprit, our first priority is to stop it from doing any more damage. The main treatment for gum disease is to remove dental plaque, a thin film of bacteria and food particles that's the usual cause for the infection. Depending on how much the infection has advanced, this could take several sessions to bring it under control.
Reduce abnormal biting forces. If teeth are loose from abnormally high bite forces, there are a few things we can do. One is to selectively reshape the biting surfaces of teeth so that they receive less force while biting. Another approach is to minimize the effect of teeth grinding with an occlusal guard worn in the mouth: Its slick plastic surface prevents teeth from making solid contact while biting.
Splint loose teeth to secure them. We can secure loose teeth by splinting them to more stable teeth with metal strips or other means. Splinting is often done in conjunction with the aforementioned treatments, and is usually temporary until the tooth regains its periodontal attachments. Sometimes, though, it may be necessary to permanently splint a weakened tooth.
A loose tooth isn't necessarily destined to be lost. But we'll have to act quickly—if you have a loose tooth see us as soon as possible to determine how best to save it.
If you would like more information on saving loose teeth, please contact us or schedule an appointment for a consultation. You can also learn more about this topic by reading the Dear Doctor magazine article "Treatment for Loose Teeth."
By Cambridgeport Dental, LLC
May 16, 2019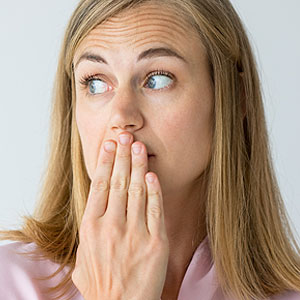 A loose adult tooth isn't normal. It could be loose because it's been subjected to high biting forces like those that occur with a tooth grinding habit. Or, it could be the result of periodontal (gum) disease or some other infection that has weakened some of the tooth's supporting gums and bone. Whatever the underlying cause, we'll need to act quickly to save your tooth.
Our first step is to find out this exact cause—that will determine what treatment course we need to follow. For a tooth grinding habit, for example, you might need to wear an occlusal guard or have your bite (teeth) adjusted. With gum disease, we'll focus on removing dental plaque, the thin film of bacteria and tartar (calculus) fueling the infection. This stops the infection and minimizes any further damage.
While we're treating the cause, we may also need to secure the loose tooth with splinting. This is a group of techniques used to join loose teeth to more stable neighboring teeth, similar to connecting pickets in a fence. Splinting can be either temporary or permanent.
Temporary splinting usually involves composite materials with or without strips of metal to bond the loose tooth to its neighbors as the periodontal structures heal. Once the tooth's natural attachments return to health, we may then remove the splint.
There are a couple of basic techniques we can use for temporary splinting. One way is to bond the splint material to the enamel across the loose tooth and the teeth chosen to support it (extra-coronal splinting). We can also cut a small channel across all the affected teeth and then insert metal ligatures and bond the splint material within the channel (intra-coronal).
If we're not confident the loose tooth will regain its natural gum attachment, we would then consider a permanent splint. The most prominent method involves crowning the loose tooth and supporting teeth with porcelain crowns. We then fuse the crowns together to create the needed stability for the loose teeth.
Whatever splinting method we use, it's important to always address the root cause for a tooth's looseness. That's why splinting usually accompanies other treatments. Splinting loose teeth will help ensure your overall treatment is successful.
If you would like more information on treating loose teeth, please contact us or schedule an appointment for a consultation. You can also learn more about this topic by reading the Dear Doctor magazine article "Treatment for Loose Teeth."