Posts for tag: crown
By Cambridgeport Dental, LLC
December 02, 2019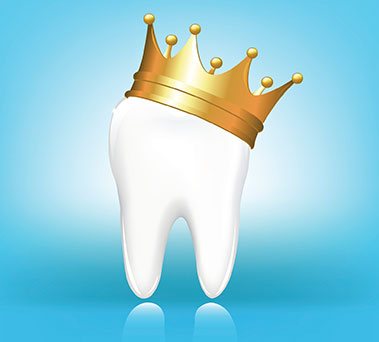 You may think all crowns are alike—but there can be a world of difference between one crown and another. Getting the crown your dentist recommends and one that's satisfactory to you will depend on a number of factors, including what you'll ultimately have to pay.
Here are 3 things you need to know about crowns before undergoing a crown restoration.
Different materials. Although porcelain is the most life-like material used, earlier types of this glass-based material weren't strong enough to withstand biting forces, especially in back teeth. Years ago, all-metal crowns were most often used until the development of a hybrid porcelain crown with an inner metal substructure for strength. In recent years stronger all-porcelain crowns have risen in popularity. The material type that works best often depends on the tooth to be crowned—all-porcelain may work for a visible front incisor, but a porcelain-metal hybrid might be needed for a back molar.
Level of artistry. While new computer manufacturing systems allow dentists to produce patient crowns in-office, most still require the services and skills of a dental lab technician. The cost difference between crowns usually occurs at this juncture: the more life-like and customized the crown, the more artistry and time required by a technician to produce it. This can increase the cost of the crown.
Limited choices. While you and your dentist want your crown choice to be as individualized and life-like as possible, your dental insurance may limit your options. Many policies only provide benefits for the most basic crown restoration—enough to regain functionality and have an acceptable, but not always the most aesthetic, appearance. To get a higher quality of crown you may have to supplement what your policy and deductible will cover.
Deciding which crown is best will depend on where it will be needed, the level of attractiveness you desire and your insurance and financial comfort level. And your dentist can certainly help guide you to a crown choice that's right for you.
If you would like more information on restorative crown choices, please contact us or schedule an appointment for a consultation. You can also learn more about this topic by reading the Dear Doctor magazine article "Porcelain Dental Crowns."
By Cambridgeport Dental, LLC
November 07, 2018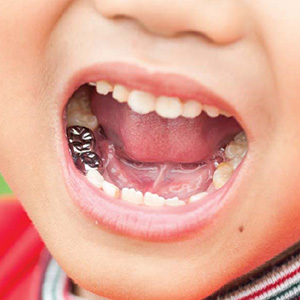 Although primary ("baby") teeth have a lifespan of only a few years, they're still important to a child's current and future dental health. In the present, they help a child eat, speak and smile properly. They also help create a healthy future as placeholders for developing permanent teeth yet to come in.
If, however, a child loses a primary tooth prematurely due to decay, the corresponding permanent tooth could come in misaligned. That's why we do what we can to help a decayed primary tooth reach its full lifespan. And there are different ways to do this depending on the type of tooth.
With front teeth, which don't encounter the same chewing forces as those in the back, we may use a tooth-colored filling. This approach is also preferable for appearance's sake since front teeth are highly visible when a child speaks or smiles.
Primary molars, on the other hand, need a more robust solution. A filling may not be able to withstand the level of long-term chewing forces that these back teeth normally encounter. And because they're less visible than front teeth, there's less concern about aesthetics.
That's why many pediatric dentists prefer stainless steel crowns for molars. Just like their permanent teeth counterparts, a primary crown fits over and completely covers a tooth. They're typically pre-formed, coming in different shapes and sizes that can then be customized for the tooth in question. After preparing and removing any decayed material from the tooth, we can usually install the crown in one visit with local anesthesia and a sedative (if the child needs it for anxiety).
While a steel crown isn't the most attractive restoration, it typically handles the higher chewing forces in the back of the mouth better and longer than a filling. That's especially critical for primary molars, which are some of the last teeth to fall out (as late as ages 10-12).  And besides preserving it as a permanent tooth placeholder, a crown also helps the tooth function effectively in the present.
Regardless of what method we use, though, preserving primary teeth is a primary goal of pediatric dentistry. And with a stainless steel crown, we can keep those important back molars functioning for as long as they're intended.
If you would like more information on caring for primary teeth, please contact us or schedule an appointment for a consultation. You can also learn more about this topic by reading the Dear Doctor magazine article "Stainless Steel Crowns for Kids."