Posts for: December, 2017
By Cambridgeport Dental, LLC
December 19, 2017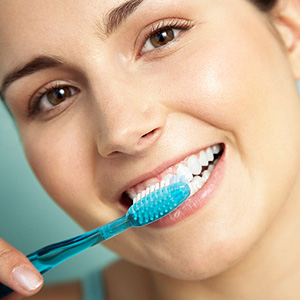 The most important thing you can do for good oral health is brush and floss your teeth daily. But we're not born knowing how to do either — they're skills we must learn and practice to be effective in removing disease-causing bacterial plaque.
It helps then to have a good understanding about technique, implements or problem situations you may run into. So then, here are answers to 4 typical hygiene questions that can help you improve your brushing and flossing.
How often should I brush and floss? You should brush and floss at least once a day to prevent a buildup of plaque, the cause for both tooth decay and periodontal (gum) disease; if you have some form of dental disease, we may advise a different frequency. Be sure to use a gentle technique — it doesn't take much pressure to remove plaque and being too aggressive can harm your gums and tooth enamel.
When should I change my toothbrush? If you use it correctly (gentle vs. aggressive), your toothbrush should last several months. When you begin to notice the bristles becoming worn or splayed, it's time to get a new, soft bristle brush.
What kind of toothpaste should I use? You may have a preference among the dozens available when it comes to flavor and texture. But from a hygiene standpoint you should choose one that contains fluoride to strengthen enamel and an anti-tartar agent to inhibit the formation of hardened plaque deposits (calculus). While we're on the subject, don't rinse out the toothpaste right after brushing — you may be washing away fluoride too early, which takes time to work in contact with tooth enamel. Just spit it out.
What if my teeth are sensitive when I brush? If you encounter problems when you brush, visit us to find out the cause. The most common cause for sensitivity is gum recession, usually due to gum disease, which has exposed the roots. This can cause discomfort when you encounter hot or cold foods, or pressure on the teeth when you brush. You should then receive treatment for the underlying condition; we may also recommend toothpaste that reduces tooth sensitivity. And, of course, be gentle when you brush.
If you would like more information on brushing, flossing and other aspects of oral hygiene, please contact us or schedule an appointment for a consultation. You can also learn more about this topic by reading the Dear Doctor magazine article "Oral Hygiene Behavior."
By Cambridgeport Dental, LLC
December 04, 2017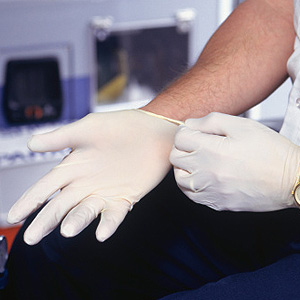 In our constant battle against infectious disease, the "enemy" is often too close for comfort: hospitals and other medical facilities must be ever vigilant against opportunistic infections their patients may contract while in their care.
Dental offices are no exception. Because even the simplest procedure — a dental cleaning, for example — may result in exposure, providers and patients alike face a possible health risk. We must be especially concerned with blood-borne viral infections — spread by person to person contact through blood — the most serious being hepatitis B and C, and HIV/AIDS.
Hepatitis is a viral inflammatory disease that disrupts the critical functions of the liver, particularly as it cleanses and regulates the blood, and cause serious bodily impairment or death. The virus can be transmitted when the blood from an infected person makes its way into the bloodstream of another person, mainly through cuts or a needle injection. Human immunodeficiency virus (HIV) can lead to the chronic condition AIDS that destroys the body's immune system; it spreads mainly through sexual contact, as well as through person to person blood contact.
The best defense against the spread of these diseases in dental offices or other healthcare settings is to eliminate as much as possible any opportunity for blood-to-blood contact. To accomplish this, all healthcare providers, including dentists, are mandated by federal, state and local authorities to incorporate and follow routine safety precautions. The U.S. Center for Disease Control and Prevention (CDC) issues regularly updated comprehensive guidelines for protocols and procedures to disinfect and sterilize equipment and facilities.
We dentists and our clinical staffs are also mandated by state licensing boards to refresh our knowledge of infection control procedures through continuing education. Such procedures cover every aspect of infection control, from barrier protection — by way of gloves, masks or gowns — to instrument disinfection.
Protecting patients as well as providers from the spread of infection is one of our profession's highest standards. As a result, incidents of infection among the 170,000 practicing dentists in the United States are rare. You can be assured, then, that we're taking every precaution to keep you and your family safe from disease when you visit our office.
If you would like more information on dental office procedures to prevent the spread of infection, please contact us or schedule an appointment for a consultation. You can also learn more about this topic by reading the Dear Doctor magazine article "Infection Control in the Dental Office."